1. Fresh Mint Mojitos
The mint in our backyard has exploded, nearly taking over one entire flowerbed. So what's a girl to do with a deluge of mint? Why, make mojitos, of course! Sure, they may not be quite fancy enough to serve to guests (muddle with spoon, check. Use vodka when rum is in short supply, check.) but they work just fine for me.
2.  Windows Open
Is there anything better than those first few weeks of summer airing out the house after a long winter being stuffy and shut in? Here's to that wonderful space between too chilly and window-unit-weather when you can let the breeze blow in.
3. Purple Keds
I'm glad to see Keds making a bit of a comeback, lately. I'm not the gal who's ever going to sport platform sandals or rhinestone flip flops in the summer (or any season)– sensible sneakers are always going to be more my speed. I got a pair of plum purple Keds back in the spring and, basically, they haven't left my feet since April.
4. Girls
I feel like we're always late to the party when it comes to TV series, so I'm proud to say that we're actually watching "Girls" while it's still running. Not that we're caught up to the current episodes or anything, but at least we're closer to being part of the current zeitgeist. So far, I'm a total fan. It's nice to see something truthful about all the parts, fun and not so fun, of being a 20-something.
5. Wooden Bead Necklaces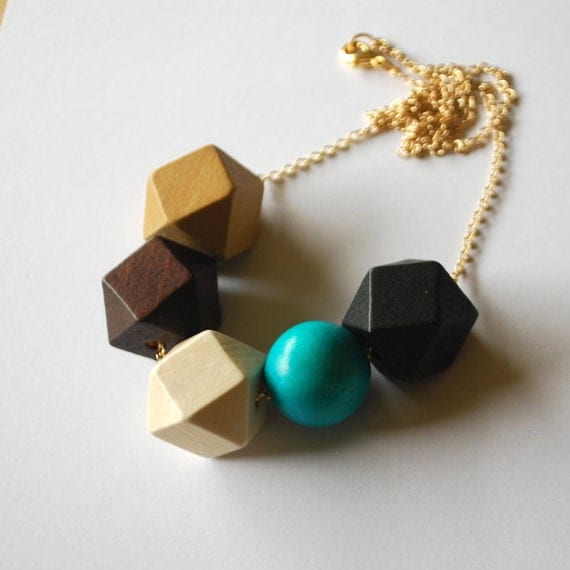 Going into the Handicraft Exchange earlier this month, I had an internal shopping list in my head to get one thing: a big wooden bead necklace. I ended up buying one that I fell in love at first sight with from Oceanne, but was extremely tempted to bring home another from This Loves That. And the one pictures above from Totinette keeps calling my name online. Oh, and I just bought some wooden beads and cord from Joann to give it a go myself, too. Obsessed much?