New year, new Omar bib photo shoot!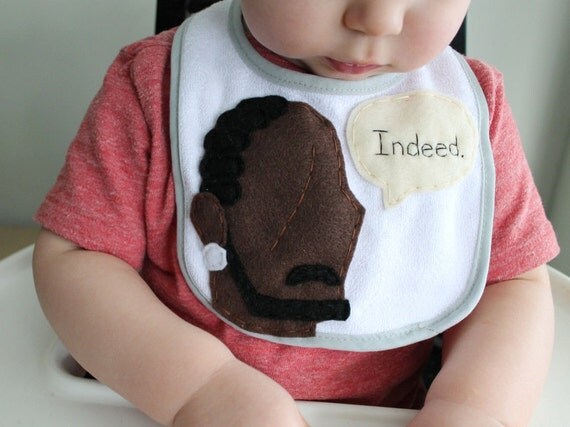 Due to some supply issues (as in, my supplier discontinued the bibs I'd been using for my Omar design right before Christmas. Wah wah.), I needed to do a new photoshoot for my slightly redesigned Omar Little bib. Good thing I've got a semi-willing but always photogenic model on retainer. Armed with a sunny afternoon and a tray full of O's to keep him happy, Henry and I knocked out some product shots over the weekend.
Okay, so that last one isn't actually in the listing, but I couldn't resist including it here.
Sap that I am, I got all sentimental replacing the older photos from the listing. I took those just over a year ago with a chubby-cheeked, 9 month old Henry who was, I must admit, a bit more patient to sit in his highchair while his picture was taken.
That pudgy chin hasn't changed, at least.
Should you be so inclined, the Omar Bib is available in my shop.