Just because you forgot Mother's Day until it was almost too late doesn't mean you can't make that special lady feel, well, special. Here are my four favorite ideas for making Mom's day.
Quick and easy Sticky Dot Garland.
For crafty types, these painted wooden spoons are a super cute and quick project.
Okay, this one takes some thinking ahead, but would be worth it. (You could give mom a picture of her gift-to-come in the meantime): Stitched initial necklace from The Merriweather Council.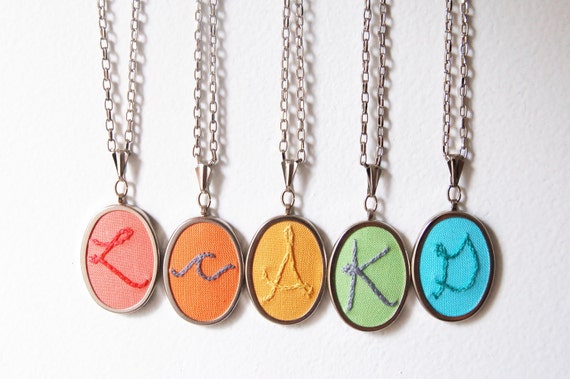 Custom photo books are a mom gift no-brainer, but I like the idea of a gifted board book that a kiddo and mom/grandma can actually look at together. These from A Cup of Jo were made by Pinhole Press.
See? Way better than a lame balloon from the grocery story.