It's about time that Ruth Bader Ginsberg got the attention she deserves, and I'm glad to see her trending all over the internet this week. Of course, it would be way better if she'd be so talked about for writing the majority opinion on a Supreme Court ruling that actually treated women as, you know, people. But in the interim, at least folks are actually having a discussion about health care access and reproductive choice, and her excellent and important minority opinion is getting out there.
Oh, and should you like to share the RBG love, I suggest this set of greeting cards by Alisa Bobzien, all profits from which are being donated to Planned Parenthood through July 7. Heck yeah!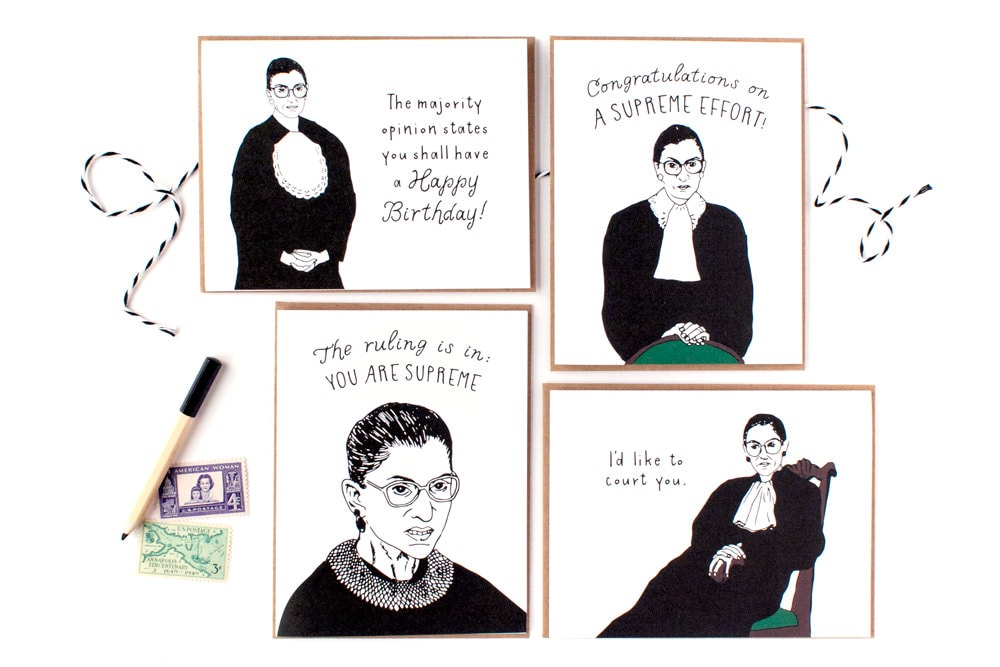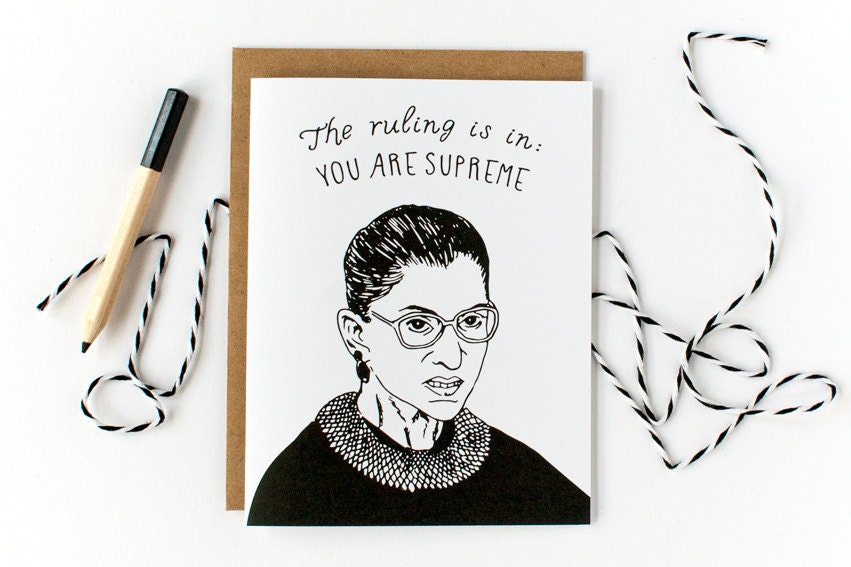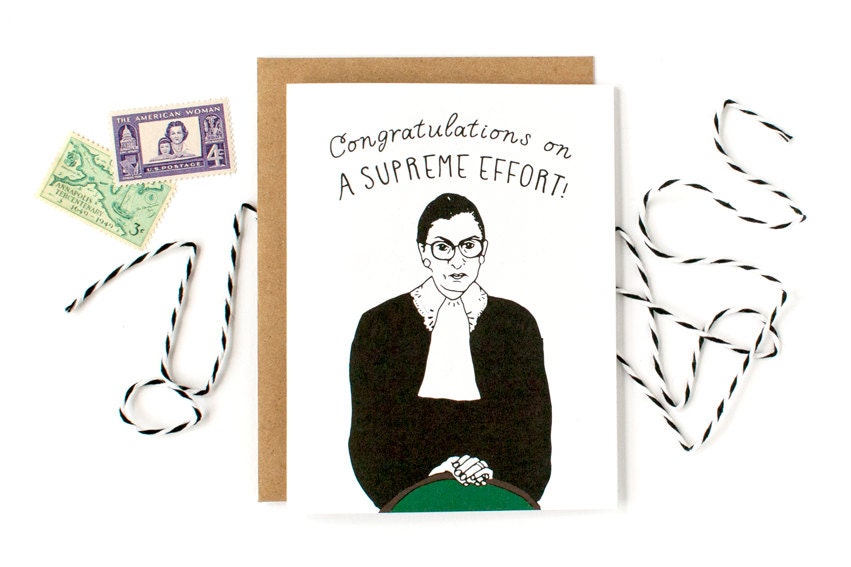 P.S. This post about RGB & mansplaining is worth a gander, too.