Finally I can check this one off my to do list– Harold and Maude button packs are now live in my shop. I've been meaning to get around to these forever, and am really happy with how they turned out.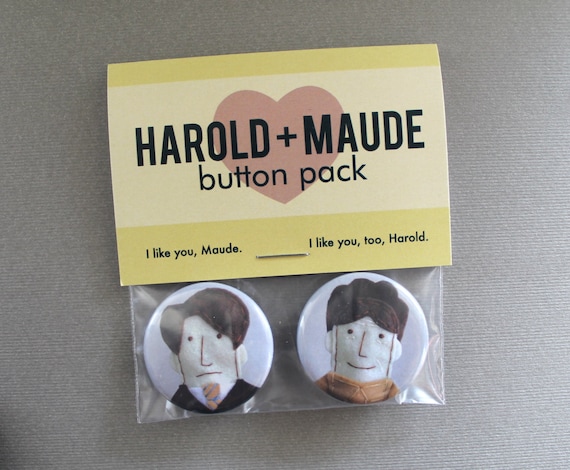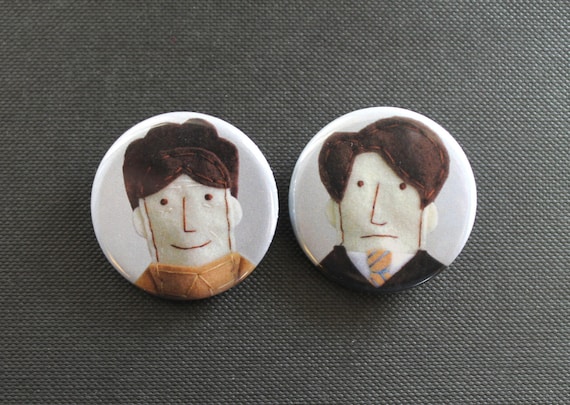 Harold and Maude are one of my oldest puppet designs– I've been making them since 2007, and still find them to be one of the designs that people respond most strongly to. Below is the first photo from the original Harold and Maude listing.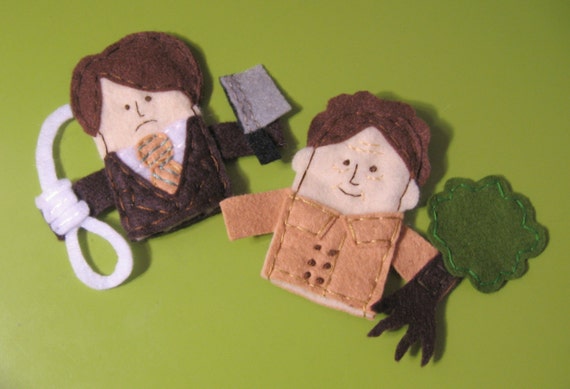 I'm hoping next year to expand to a few new products along the lines of this new button pack, so it's been a fun first step to roll out Harold and Maude in pinback form.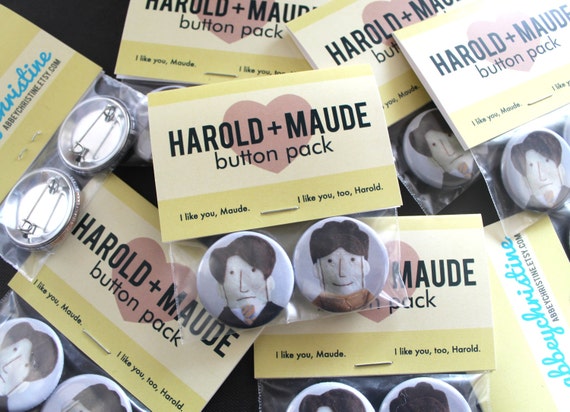 Harold and Maude buttons and puppets are both available in my shop.