It's that time of year again! The holidays are upon us– or getting there, at least– and seasonal products are available now in my shop!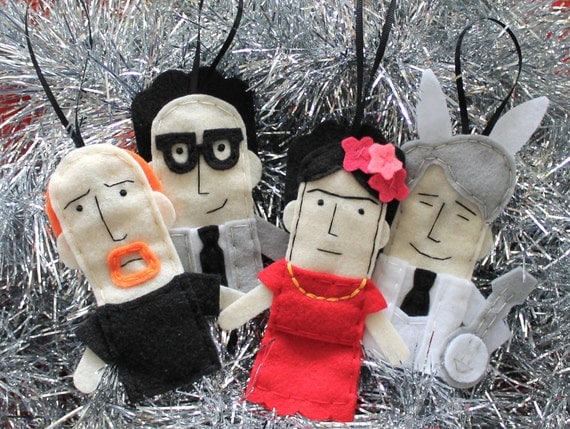 Any finger puppet you've had your eye on is available as an ornament, for the perfect bit of fandom for any tree. How about a Ruth Bader Ginsburg ornament for the law student in your life, Frida Kahlo for your favorite budding surrealist, or Steve Martin going wild and crazy on the tree for years to come.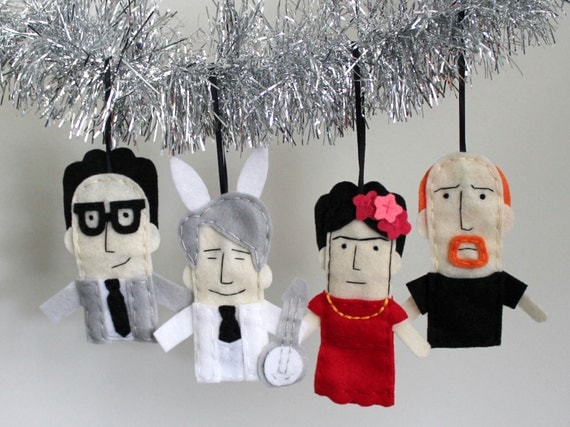 Back in the shop is also old favorites– felt state ornaments and Ralphie from A Christmas Story ("You'll shoot your eye out!").
Unless you happen to be one of those weirdos who has all their shopping done by November, there's an excellent chance you've got somebody on your list who could use a finger puppet or ornament to make their life complete. So get on it! ; )